written by Agustina Abal | updated August 17th, 2022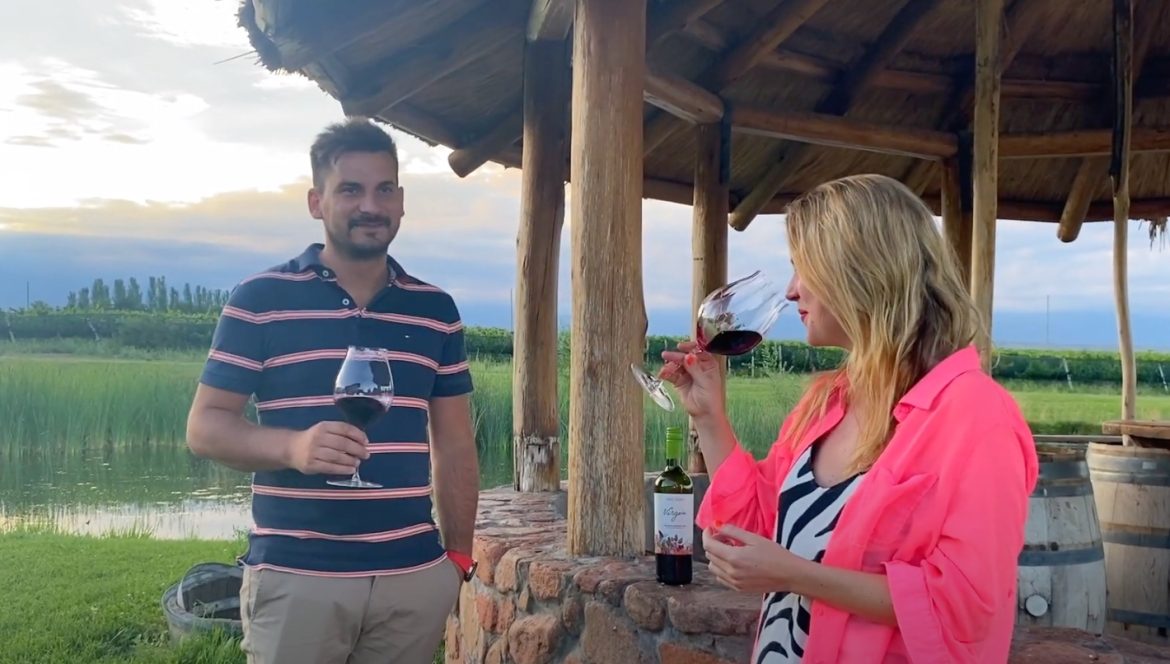 Have you ever tried sulphite-free Malbec? Rodrigo Serrano, winemaker at Domain Bousquet in Uco Valley, talks about the concept behind Virgen and how he makes their natural wines.
Bousquet were one of the modern pioneers of organic wine in Argentina, and started making this line of no added sulphite wines in 2018 with an inaugral vintage of 22,000 bottles. Today Bousquet makes over 500,000 litres of sulphite-free wines, clearly proving there is a big demand today!
Amanda Barnes interviews Rodrigo as they also taste Virgen Red Blend, a wine of Malbec, Cabernet Sauvignon and Cabernet Franc from Gualtallary with no added sulfites.
Video highlights: Amanda Barnes interviews winemaker Rodrigo Serrano on sulphite-free Malbec at Domaine Bousquet
We are here in Domaine Bousquet, one of the most important organic producers in Argentina and we are tasting your Virgen Red Blend. Can you tell me what the concept is behind Virgen in terms of 'sin sulfitos' (no sulfites)?
The concept is that you can make a wine with no intervention. We just bring the grapes from the vineyards to the winery,  we crush the grapes, and we make the fermentation. The process between the vineyard and the bottle is made without our intervention.
We've just taken a tour through your winery, and I can tell that in order to be organic you are a real perfectionist when it comes to cleaning and making sure that everything is very healthy. What is the role of sulfites in wine and how do you manage to make a wine without adding sulfites and still get this beautifully clean, aromatic wine?
Sulfites [the addition of SO2] are very helpful in winemaking. When you add sulfites you can control [limit] the impact of microorganisms and oxygen on the wine.
In our case, because we don't use sulfites for these wines we must take extra care about the details. This is my obsession. I pay attention to all the details in the process to obtain the best quality in the Virgen line and all our other wine labels.
I'm really enjoying this red blend in particular. I think what Bousquet does really nicely is not only your Malbec but you also work beautifully with Cabernet Sauvignon and Merlot. Can you tell us about the varieties in the blend and why you've chosen them?
When we started with Virgen we made a red blend of Malbec, Cabernet Sauvignon and Cabernet Franc. We feel that Gualtallary has a very big potential for Cabernet Sauvignon, Cabernet Franc, and Malbec, and for this reason we chose these grapes for this blend.
What is your favorite pairing for this wine? 
I am a fan of pasta normally, but with this wine I prefer red meat… And if it's on the grill, it is much better! An asado, always an asado!
Source: https://southamericawineguide.com/exploring-sulphite-free-malbec-with-domaine-bousquet/