The winery is one of the world's most awarded fully organic operations
Domaine Bousquet Cabernet Sauvignon, Gualtallary Vineyards 2019
Deep ruby color; plum, bell pepper, black cherry on the nose; cherry, plum, peppercorn, blackcurrant, cedar on the palate.
Dry; smooth, engaging tannins and lively acidity. Plush and juicy. Organic grapes; 100% cabernet sauvignon from single vineyard planted about 1998. Medium-plus body. Fermented in stainless steel to preserve fruit and present varietal character. Spent 10 months in barrel, but oak is not dominant or obnoxious. Simple, easy to appreciate. 15% ABV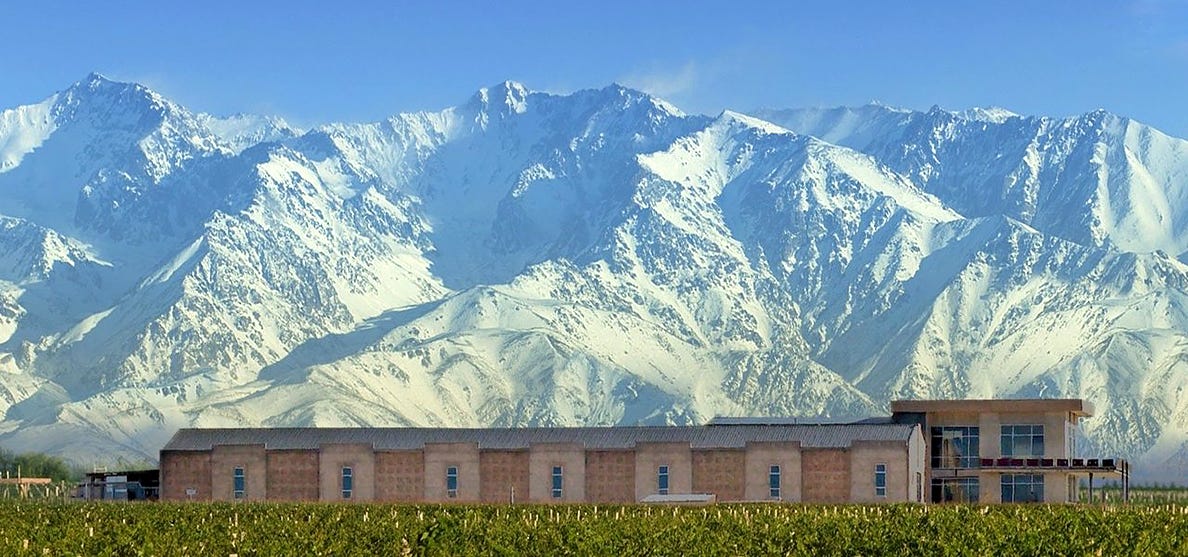 Gaia is named for the Earth Mother goddess in Greek mythology. With their Gaia brand, Domaine Bousquet creates non-classic blends with one grape—malbec in this case—comprising half the blend. The exact blend changes vintage to vintage; the website notes: "Each vintage, the bounty from the estate is blended a bit differently to reflect what Mother Nature has offered."

The Bousquet family has four generations of winemaking experience. They arrived in Mendoza, Argentina, from France in 1990 and fell in love with the possibilities. They purchased land in the foothills of the Andes in 1997 in the Tupungato Valley, elevation 4,000 feet, one of the higher altitude vineyards in Argentina and the world. The climate is very dry, allowing Domaine Bousquet to have excellent water control through drip irrigation using meltwater from nearby Andes Mountains.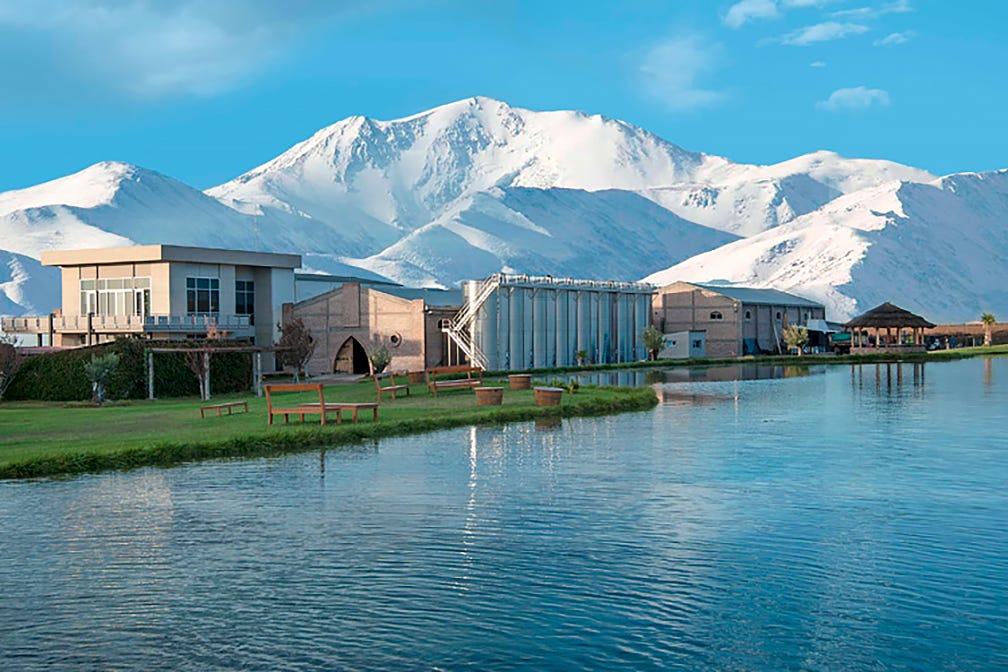 The winery is one of the world's most awarded fully organic operations. As their website states: "We are dedicated to farming organically while improving our land's biodiversity. We believe that the healthier the vineyard, the better the fruit and of course the wine. In other words, by nourishing the land and treating it with respect, we know that the land will give us back its finest fruits." And: "Organic crops are grown in harmony with nature without using any chemicals such as pesticides, herbicides, and fertilizers. Organic agriculture uses natural fertilizers such as compost."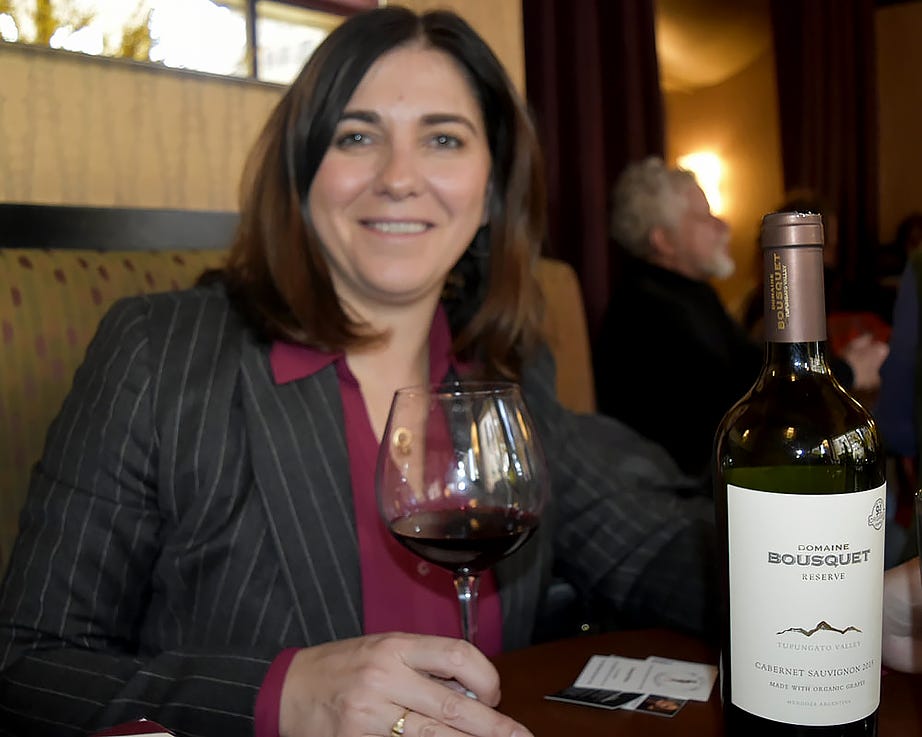 The Bronco Wine Company is the U.S. distributor. Bronco is a major U.S. wine maker—best known for "Two Buck Chuck"—but they also represent more serious brands, such as this one, and have a long history of distributing imported wines in the U.S. The big advantage for Domaine Bousquet is Bronco's very robust distribution capabilities in the U.S.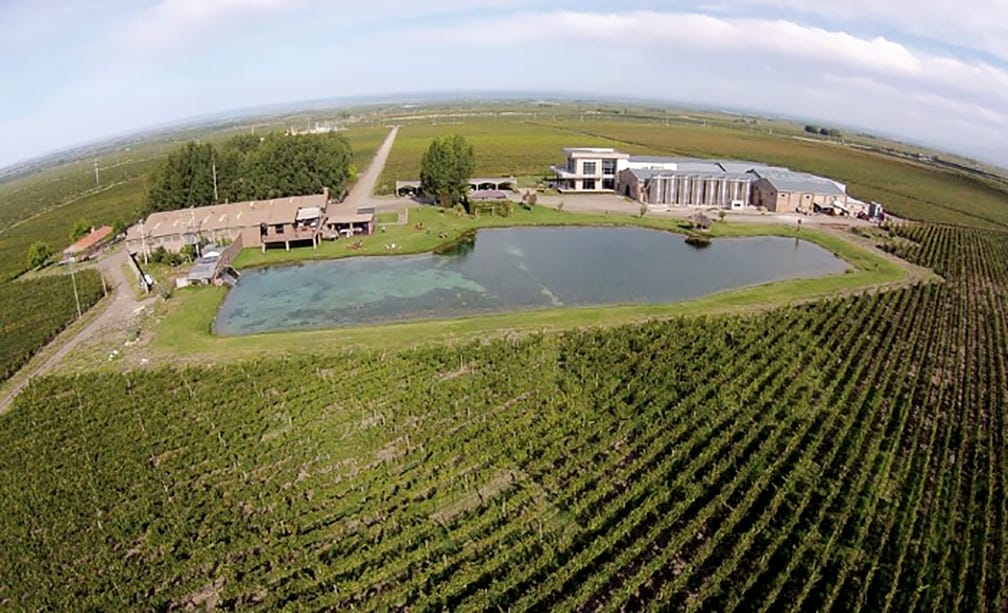 Domaine Bousquet Cabernet Sauvignon, Gualtallary Vineyards 2019 is fresh, clean, plush, juicy. Accommodating tannins and acidity, ripe fruits make for a palate-pleasing pour. Smooth, very easy drinker with some black fruit backbone to give it character. Pair with beef dishes; lamb; chicken; comfort foods—meatloaf, pizza, spaghetti and meatballs, burgers and sliders. Cheese—creamy and bloomy cheese; bleu cheese, humbolt fog, brie, camembert, sharp cheddar, ricotta, gorgonzola, gouda, cheddar—harder, aged cheeses. $17-22